Pete Arden
Chief Marketing Officer
Pete is an experienced entertainment marketer who brings many years of MMO expertise to Disruptor Beam and its portfolio of games. A dedicated tabletop RPG player, he prefers to multi-class whenever possible.
Angela Bull
Co-founder
Angela co-founded Disruptor Beam and continues to guide its development by managing an efficient, talented network of global artists. She is known for co-creating one of the first commercial MUDs (Legends of Future Past) and one of the world's first blogging engines (Eprise).
Dave Cham
VP Engineering
Dave architects and codes for client and server, helping to coordinate development work on all our games. He's worked on everything from Medal of Honor to Boom Blox. When he's not putting out fires, Dave draws, plays drums and guitar, and keeps trying to conquer the piano.
Matt Fuller
VP Finance
Matt manages our Iron Bank like a Ferengi. Not one bar of gold-pressed latinum goes out without his approval. A Fuller always pays his debts.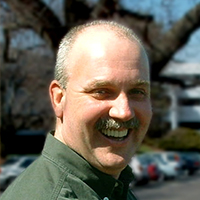 Hank Howie
VP Global Business Development
Hank hustles to license the latest IPs, works with our current and future partners, manages various aspects of our business as we grow, and ensures the fridges have adequate supplies of beer and wine.
Joey Lapegna
Creative Director
Joey leads the design and strategic direction of our games. When he has extra time, he's nerding out on psychology, coding new game ideas, or apologizing for his polite Canadian accent.
Jon Radoff
Chief Executive Officer
Before founding Disruptor Beam, Jon built one of the first commercial games on the Internet, took a web content management company public, and grew a game advertising network to ten million people. He continues to disrupt the mobile game publishing industry through creative thinking and rapid iteration.
Andy Rappaport
Chief Data Officer
Andy joined the Disruptor Beam team in 2016 as Chief Data Officer. In this role, Andy digs deep into player behavior and other data, helping to ensure our games keep players coming back for more fun.
Jennifer Ramcharan
VP of People Operations
Jenn Ramcharan leads the People Operations team. She is responsible for overseeing human resources, talent management and recruiting, as well as supporting Disruptor Beam's culture and overall employee experience.
Adam
Marketing Art Director
Adam has the task of making sure our business cards, t-shirts, and convention booths look as awesome as our games. In no particular order, Adam would most love: self-driving cars, repairing old pinball machines, or playing Mega Man 2.
Adam
Software Engineer
Currently on The Walking Dead: March to War, Adam works on everything from dev tools to client code and the backend platform shared between games, making sure they all work smoothly and cooperate with each other. Outside work, he trains in various martial arts and plays obscure indie games.
Alex
Product Manager
Alex, aka Nod, is deeply committed to supporting both new and veteran players, drawing on his experience in half a dozen massively multiplayer games. He is an avid video game collector, bicyclist, and outdoors enthusiast.
Alex
Principal Software Engineer
Alex codes whatever is needed to help bring Star Trek Timelines to life on the screen, specializing in tools that make developers' lives easier. He cooks, juggles, runs, tumbles, and collects other hobbies.
Ali
Platform Engineering Manager
Ali is part of the old guard who helped develop Game of Thrones Ascent from inception to launch. In his second act, he builds next generation platform systems for all of Disruptor Beam's games, and enjoys a good brunch.
Allen
Art Director
Allen defines the visual direction for all of Disruptor Beam's products, striving to push the envelope for mobile and tablet gaming. He has an extensive background in theatre carpentry, so he's also handy around the house.
Amy
Executive Assistant
As executive assistant to the CEO, Amy is like Jon's own personal ninja, ensuring he has everything he needs to run Disruptor Beam before he even knows he needs it. After a weekend spent chasing her son and his friends on outdoor adventures or cheering them on at sporting events, assisting our rowdy office of game developers during the week is a piece of cake.
Andrea
Player Support Lead
Andrea, called Andrea both in RL and on the forums, helps our players get the most out of their gaming experience. In between support tickets, she can be found writing about games on the internet or hitting people with foam swords.
Anne
Player Experience Specialist
Anne, aka Shan, helps our support and community teams by listening to and learning from our players on social media and our forums. She is Belgium-born and a native French speaker who enjoys crafting and herding cats.
Athanasios
Digital Marketing Specialist
Athanasios, aka Thanasi for short, focuses on attracting new players to and retaining existing players in Star Trek Timelines. In his free time you can find him playing multiple games, and reading up on the latest car news.
Ben
Content Marketing Manger
Ben tackles the wordsmithing for the Marketing department, creating blog posts, video scripts, social media posts, and anything else that might need a narrative touch. When not at work, he dads and he writes, mostly about dadding.
Ben
Associate QA Tester
Ben is a member of the QA team, tracking and reporting bugs. In his spare time, he enjoys outdoor activities and playing the guitar.
Brian
Sr. QA Analyst
Brian is part of the QA team, deftly pivoting between Game of Thrones Ascent and Star Trek Timelines as needed. He can be counted on to find bugs and periodically dispel myths about the random number generator.
Chad
QA Director
Chad has been involved in QA engineering for almost two decades across a variety of projects - from MMO's to video surveillance systems. He is focused on making sure our players have the best possible play experience. Outside of work, he spends his time playing tabletop and video games and hanging out with his three parrots.
Chen
Market Research Analyst
Chen tackles countless bugs in Game of Thrones Ascent across all platforms, ensuring that the game is responsive and engaging. When he's not improving Westeros, he enjoys bowling and following Apple products.
Colleen
UI/UX Manager
Colleen focuses on making UI so immersive, you forget it's even there. She is a talented digital artist capable of everything from asset creation to interactive screens and effects. In all elections, she votes for Cthulhu.
Dave
QA Tester
Dave is one of Disruptor Beam's veterans. His primary focus is QA testing for The Walking Dead: March to War and ensuring that the game delivers an awesome play experience. He spends his spare time painting, going to concerts, and drinking what most would describe as too much coffee.
Dave
Senior Systems Engineer
Dave orchestrates, builds and maintains our technical infrastructure while continously researching new ways to further enhance our games and services. He is a skilled tennis player who not only excelled at the collegiate level but continues to play in tournaments.
David
Cinematic Artist
David collaborates with multiple departments to create exciting videos and other media that gets you energized for what's coming next! Outside the office, he enjoys camping, going to the beach, and camping *on* the beach, which he has done everywhere from Padre Island to Elephant Butte Lake.
Dick
Build Release Engineer
Dick has broad experience in all aspects of software engineering. As a build engineer at Disruptor Beam, he is passionate about providing a robust infrastructure to support our game development efforts. Outside work, he enjoys bowling, fishing, and camping.
Ehsan
Lead Data Scientist
Ehsan designs intelligent algorithms using math, statistics and machine learning to help us understand how people are enjoying our games. His favorite metric to track is how players express their feelings about game features in chat.
Elicia
Director, Corporate Communications
Elicia has been in the game industry for over a decade and a member of the Disruptor Beam team since its earliest days. As part of the Publishing team, she manages product and corporate public relations, content and events marketing, as well as community management for all of Disruptor Beam's games. She is the proud mom of two adorable girls (one happens to have four legs and a tail).
Erin
Platform Engineer
Erin is a member of the platform team, working on the backend that supports all of Disruptor Beam's games. Outside of work, she enjoys cross-stitching, baking, and playing games of both the video and tabletop variety.
Glen
Director of Player Experience
Glen, aka Nights Watch Brother, leads our support and community teams for all products, and works hard to ensure the player experience is a great one. He's known by his team as "The Wombat," because he is adorable and from Australia.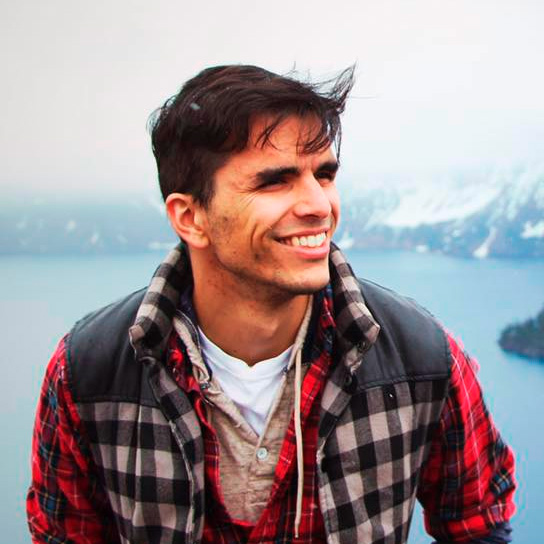 Greg
Senior UX/UI Designer
Greg may not be a programmer or technical designer, but he is pro grammar and technically a designer. From wordplay to gameplay there is no one finer. Wait this is a bio not a poem why am I trying to make this thing rhyme...
Heather
Community Manager
Heather is Disruptor Beam's Lead Community Manager across all of Disruptor Beam's games, working with a team of Community Managers. She sees herself as the voice of the players to the DB team and the voice of the DB team to the players. In her free time, Heather designs and develops tabletop games, hangs out with her dog, crafts, and bakes.
James
Performance Marketing Manager
James uses creative strategies to bring new players into our games and communities. The best part of his job is that he gets to spend most of his time at work on Facebook.
Jared
UX Lead
Jared helps lead the User Interface (UI) team on The Walking Dead: March to War, while working with the rest of the dev team to bring the world of TWD to life. Previously, Jared has been lucky enough to also work on Star Trek Timelines here at Disruptor Beam and The Lord of the Rings Online (two of his favorite worlds!). When he's not building UIs, he's dreaming of building them...
Jason
Client Architect
Jason codes the client architecture and graphics shaders for Star Trek Timelines. He often serenades the office on his guitar, drawing on past projects Guitar Hero and Rock Band.
Jeff
Software Engineer
Jeff is a multi-faceted software engineer focused on implementing engaging and impactful client features for players in The Walking Dead: March to War. He enjoys travel and taking relaxing, if not meandering walks with his pug.
Jeff
Lead 3D Artist
Jeff creates environmental content as well as implements tools and systems to make creating that content easier. He loves to travel, and if he had one superpower, it would be the power of flight--solely to allow him to travel more!
Jessica
Lead Narrative Designer
Jessica is Disruptor Beam's resident wordsmith, responsible for creating exciting and immersive content for all of our products. She is a foodie who can't cook and a fashionista who wears t-shirts.
Joe
Interactive Designer
As Interactive Designer, Joe helps the Marketing team create both physical and virtual experiences that promote our games. He's always up for a game of disc golf, a hike through the woods, or a relaxing evening at home with his dogs.
Joel
QA Tester
Joel uses his technomancy to enhance his QA powers. When he's not at work you can find him playing games online or experimenting in virtual reality, both typically while watching Star Trek.
Jon
Lead Data Engineer
Jon tends to the analytics processes and machinery that allows Disruptor Beam to see patterns and understand trends. He loves aviation, lending a hand, clouds, and savage plot twists. He is unsurprised by the statistical frequency of surprise walker bites.
Justin
Platform Engineer
A stickler for clean code, Justin brings years of enterprise software development experience to building and maintaining core game services and technology spanning all of Disruptor Beam's games. In his spare time, he likes to keep up to date with tech trends, play games (board and video), train in martial arts and often enjoys a good IPA.
Kat
UI/UX Designer
Kat makes prototypes, design/art, and UI for The Walking Dead: March to War. In her free time she paints and makes music, and is passionate about ancient-medieval British history. If she could be any character from Disruptor Beam's IPs, she would be Ygritte because she's free and a badass.
Kelsey
QA Tester
QA Warboy who drinks coffee flavored with the tears of developers. In other words, Kelsey helps make sure players have an awesome game experience, by reporting bugs and issues back to the development team.
Kristen
Producer
Kristen ensures the Game of Thrones Ascent team has everything they need to work efficiently, and communicates with all of our licensors to keep us in sync. She bakes delicious cakes and loves to color.
Lauren
UI/UX Designer
Lauren has been designing gameplay on PC and mobile since 2008 and loving every minute of it. Now she's working on the UI for fun new features in Star Trek Timelines, gardening like crazy, and having whacky outdoor adventures.
Lucy
Financial Consultant
Lucy tries to predict how much money we will make, where it will come from, and what we need to spend it on to keep our games amazing and our company growing. She enjoys traveling, by sailboat whenever possible.
Marc
3D Artist
Marc is a veteran 3D game artist who worked on both The Sims 3 and The Sims 4 before joining Disruptor Beam. His favorite thing he has created for Star Trek Timelines is Cold Station 12 in the N'Vak system.
Maria
Illustrator
From the most gruesome sword blow scene to the cutest vector icon, Catalan illustrator Maria puts her illustration and design skills at the service of Disruptor Beam whenever it's needed.
Matt
Principal Software Engineer
Matt has beamed from enterprise software onto the Enterprise itself, helping to code the universe of Star Trek Timelines. Unlike everyone else, he genuinely enjoys long walks on the beach, especially when accompanied by his wife and dog.
Max
Chief Technical Officer
Max brings some structure to the chaos that is game development, ensuring that our systems scale and our players have a consistent and fun experience. He enjoys spending time with his kids, golfing, and woodworking, though he never seems to find time for the woodworking anymore.
Melanie
Sr. Performance Engineer
Melanie is laser-focused on the performance of our games, making sure they perform up to our players expectations. In her spare time, she enjoys putting her artistic talents into creating beautiful quilts, chasing her dogs around and watching the many sports her two boys play.
Mike
Associate Producer
Michael is part of the balance point of professional creation. Communicating to individual team members and contributors in various departments, fellow producers, and management on the status of live issues, tasks and features for Star Trek Timelines.
Mike
Product Marketing Manager
Mike is the Product Marketing Manager for The Walking Dead: March to War. He has worked in marketing for a variety of AAA and indie game studios in the Boston area. In his spare time he LARPs, grows vegetables, plays and designs board games, and rescues domestic parrots.
Michael
Senior Game Designer
Michael is busy designing and balancing systems for The Walking Dead: March to War, drawing on his prior experience designing new systems and features for Game of Thrones Ascent. He enjoys playing softball and is in possession of nine replica weapons from the Lord of the Rings films.
Michael
Game Designer
Michael brings over a decade of experience of designing content and features to the Disruptor Beam team. When he's not designing games, he's developing and refining bonsai... at least, when the bonsai chooses him.
Mike
Concept Artist
Mike enjoys the daily challenge of producing art, from concept to completion, for all aspects of Game of Thrones Ascent and Star Trek Timelines. He has a background in commercial Illustration for advertising, publishing and sports marketing clients.
Paul
Lead Software Engineer
Paul fiddles with the innards of Star Trek Timelines, adding, changing, and removing bits as needed while striving to make each build better than the last. He is a master mixologist.
Paul
Engineering Manager
Paul has coded many of your favorite or soon-to-be-favorite features in Star Trek Timelines. He has obsessed over translating tabletop game experiences to digital formats ever since cutting his teeth on the first online trading card game, Chron X. Next time you're at a convention, join one of his D&D games!
Rachel
Associate Producer
Rachel facilitates the effective workings of The Walking Dead: March to War team, manages art assets and localization, sprinkles sunlight and rainbows wherever she goes, and wishes it were snowing!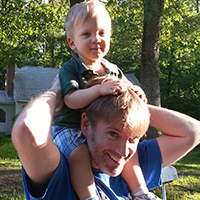 Rich
Executive Producer
Rich plays Game Dev RTS: balancing the team, keeping them focused, and getting them everything they need to make great games. You might recognize him from On the Spot, one of the many shows he produced during his tenure at GameSpot.
Rob
Business Analytics Manager
When he's not breaking things in GoTA, Rob updates financial models and turns player and company data into meaningful and actionable items. He enjoys spending time with his family, gaming, drawing, and running. He may also be the biggest Star Wars nerd in the galaxy...
Rob
Product Owner
Rob uses his experience making and managing mobile games to help us balance qualitative player feedback with data-based analysis, all with the goal of giving our players the best possible experience. He's also a firm believer in better living through spreadsheets.
Russell
Engineering Manager
From startups to media giants, from AAA video games to social networks, Russell is a software engineering and gaming veteran who loves to make interactive products from the ground up. He went shark diving in the Bahamas and lived to tell the tale!
Ryan
Associate Game Designer
Ryan, aka Wesley Crushin It, has been in tech support for many years and is excited to finally join the video game industry. When he's not helping players, he's either playing games himself, drawing, or going out with friends.
Sean
Assistant Community Manager
Sean, aka Ruadhan, works with Star Trek Timelines players to answer their questions about the game or help them search for a misplaced coin. In his free time, he is active in several LARPs, among them Fables of Fenorra and Occam's Razor.
Tim
Test Automation Engineer
Tim is one part QA; two parts programmer. And yet, he also has a degree in Organismal Biology (starting as a manual tester and teaching himself how to program). Tim loves animals and works on a non-profit animal rescue website in his spare time.
Yan
Associate Technical Artist
Yan is an artist on The Walking Dead: March to War team. Her background in architecture and environmental design prepared her keen aesthetic eyes for working on a game like March to War. She strives to achieve the highest fidelity in all of her work and would like you to know that a great beginner pet tarantula is the 'lampropelma violaceopes'.
Yannic
Player Support Representative
Yannic is Disruptor Beam's first UK-based employee, supporting the localized versions of Star Trek Timelines from across the pond. An avid anime and Star Trek fan, dressing 'appropriately' for his role is no issue.
Zach
Senior Software Engineer
Zach takes the vision of the Star Trek Timelines design team and uses his engineering superpowers to make it a reality. He spends most of his time reading or playing games, though every now and then he'll reenact a space battle using paper clips.