Pete Arden
Chief Marketing Officer
Pete is an experienced entertainment marketer who brings many years of MMO expertise to Disruptor Beam and its portfolio of games. A dedicated tabletop RPG player, he prefers to multi-class whenever possible.
Angela Bull
Co-founder
Angela co-founded Disruptor Beam and continues to guide its development by managing an efficient, talented network of global artists. She is known for co-creating one of the first commercial MUDs (Legends of Future Past) and one of the world's first blogging engines (Eprise).
Dave Cham
VP Engineering
Dave architects and codes for client and server, helping to coordinate development work on all our games. He's worked on everything from Medal of Honor to Boom Blox. When he's not putting out fires, Dave draws, plays drums and guitar, and keeps trying to conquer the piano.
Matt Fuller
VP Finance
Matt manages our Iron Bank like a Ferengi. Not one bar of gold-pressed latinum goes out without his approval. A Fuller always pays his debts.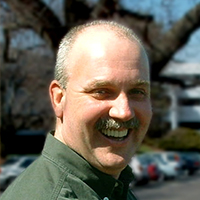 Hank Howie
VP Global Business Development
Hank hustles to license the latest IPs, works with our current and future partners, manages various aspects of our business as we grow, and ensures the fridges have adequate supplies of beer and wine.
Joey Lapegna
Creative Director
Joey leads the design and strategic direction of our games. When he has extra time, he's nerding out on psychology, coding new game ideas, or apologizing for his polite Canadian accent.
Jon Radoff
Chief Executive Officer
Before founding Disruptor Beam, Jon built one of the first commercial games on the Internet, took a web content management company public, and grew a game advertising network to ten million people. He continues to disrupt the mobile game publishing industry through creative thinking and rapid iteration.
Andy Rappaport
Chief Data Officer
Andy joined the Disruptor Beam team in 2016 as Chief Data Officer. In this role, Andy digs deep into player behavior and other data, helping to ensure our games keep players coming back for more fun.